Marriage Counseling
Call us at 810-923-5760
We can help you take the next step in living life.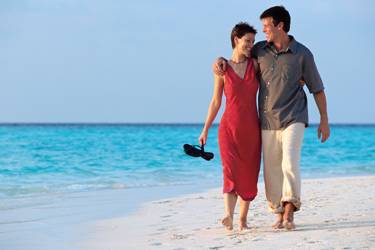 Helping to restore broken relationships...
Our therapists have a tremendous calling in helping to heal broken relationships.  At times, couples need to seek marriage counseling to help restore their relationship.  All of us desire a fulfilling, healthy, and loving family life, but at times that goal can be difficult to achieve. Whether you are in a marriage that is dealing with infidelity or perhaps co-dependent issues, it is important you take a step back and talk to someone that can work through those critical challenges.

If you are currently engaged and in need of premarital counseling please go to the Premarital Counseling page on our website. As you will read, engaging in premarital counseling before you are married can help you avoid the struggles that marriages can face. Living Life Counseling can also provide help with blended family challenges and concerns.

Marriage and Relationship Challenges

Living Life Counseling has begun a Marriage Enrichment series as part of our Living Life BLOG entitled It's Never Too Late to Talk Marriage. Click on the links below for further information from our blog.

I - Reconnect with Your Spouse
II - Enriching Your Marriage
III - Facing Marital Challenges
IV - The Delicate Relationship Balance
V - Saving Your Marriage From Regrets

As part of the marriage counseling process we look at the challenges your relationship faces and steps for reconciliation. Though it is important to understand what type of marital issues you and your spouse struggle with, it is even more critical to understand the marital issues below are usually symptoms of a much bigger underlying problem.

6 Steps for Marital Reconciliation

Living Life Counseling will provide the help and support you need in restoring your relationship. Because relationships have such unique dynamics and challenges, working closely with a caring therapist can mend yours' in ways you never would imagine.

We have found over the years of providing couples counseling there are six key steps to work through in healing a broken marriage or relationship. Below we have outlined these steps for you to gain an initial understanding of the reconciliation process.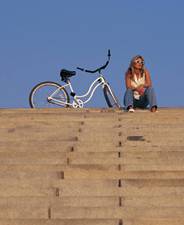 1. Stabilize the relationship immediately by establishing safety, security, education, and direction.
2. Determine if any unresolved childhood and/or current problems are interfering with the marriage.
3. Identify what people need to change within themselves whether their spouse ever decides to change or not.
4. Identify existing, unhealthy communication patterns.
5. Teach healthy communication and problem-solving skills.
6. Work on forgiveness, building trust and healing the relationship.

Restored Relationships

Living Life Counseling can help you find ways to put back trust, understanding, and warm feelings into your relationship. In working through the reconciliation process alongside a counselor, couples will be able to experience important benefits of marriage and family counseling such as:

Commit to improve your relationship
Rebuild trust in a damaged relationship
Deal with past disappointments
Build intimacy and closeness
Develop and maintain appropriate boundaries
Become more understanding and accepting
Deal with financial issues
Parent more effectively
Negotiate household responsibilities
Accept one another's extended family
Relate assertively without criticizing one another
Whether you decide to pursue counseling or are simply looking for ways of improving your marriage, page down to the Additional Resources section on this webpage for more information.

Additional Resources
To view our Marriage and Family Counseling book and internet resources go to the Marriage and Family Counseling sections of the RECOMMENDED BOOK RESOURCES and RECOMMENDED INTERNET RESOURCES pages on our website.
In addition, please click on the Marriage and Relationship Handout Link for further information on this topic.

How to Contact Us
Our staff can begin helping you immediately to begin living the life you truly desire. For maps and directions to our Brighton office please go to the Office Locations page on this website or call us at 810-923-5760.  To send us an email go to the Contact Us page on this website and complete the Contact Us email submission form.

Living Life Serves the Detroit Metropolitan Area

Living Life is proud to be providing Christian counseling to the many communities in Southeast Michigan including Ann Arbor, Brighton, Canton, Dearborn, Detroit, Dexter, Fowlerville, Farmington, Farmington Hills, Hartland, Howell, Livonia, Milford, Northville, Novi, Pinckney, Plymouth, Salem, Saline, South Lyon, Southfield, Superior, Walled Lake, Wayne, West Bloomfield, Westland, Whitmore Lake, Wixom, Livingston County, Oakland County, Washtenaw County, and Wayne County.