It's Never Too Late to Talk Marriage Part V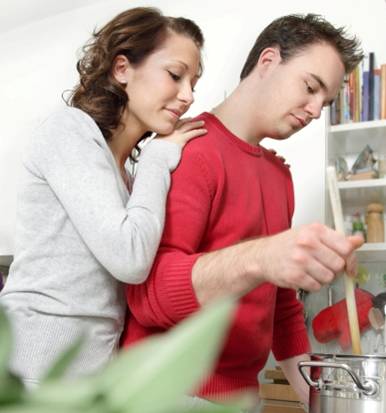 Call us at 810-923-5760
We can help you take the next step in living life.

Saving Your Marriage From Regrets
Are you letting your past affect the happiness of your marriage?
Often, in couples counseling I see husbands and wives bringing their past into the marriage. There is no doubt that our past does help create our future, but sometimes our past can overshadow our present. When we let our past rule over us and hold us back from truly living life it can truly impact our relationships. It may be time to look at how our burdens and regrets are impacting our marriage.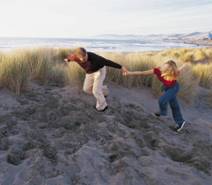 Past failures and painful regrets can haunt our present. It is important to realize that everyone has regrets, but there are those that have dealt with them and those that have let those regrets transform into guilt, shame, or never ending remorse. It is impossible to have a strong, nurturing marriage when the wounds from our past are not healed.

Whether the source of the pain you are feeling today was created during your childhood by a neglectful or abusive parent or from a more recent painful event . . . there is hope. Because you are reading this article, means you are looking for a way to change yourself and your relationship. That is the first step towards living life with hope and joy.

The next step is to face those deep regrets and pain. It is important to realize that it is our thoughts that cause our feelings. Take some time to look at what your fundamental belief is regarding the regret or pain you are feeling. Is this core belief true? Or perhaps is the belief partially true and you are focusing only on that one aspect as opposed to having a more balanced view? Are you confiding in your spouse regarding struggles you are having and asking for their support? To address any of these questions it takes strength, but the relationship benefits are invaluable.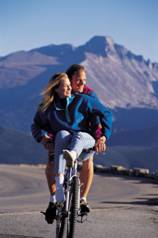 Pastor Ben Walls once said, We can't delete our memories, but we can direct them. How true a statement that is. Once we understand how are thoughts are affected by our memories we can work on guiding them constructively. We need as much energy as possible to be productive throughout a day. It goes without saying that when we exert our strength to deal with our past struggles it leaves little left to be able to connect with our spouse. If you are being held captive by your thoughts and feeling and anchored down from the past...you can take control.

In light of the new year you can be resolute to take control over the success of your relationships. Write down the goals for your marriage, the hopes for your family, and your own personal resolutions. Pray over these desires and ask God to give you wisdom on what His plan is, for help in achieving these goals, and peace through the entire process. God does truly want you to have a wonderful marriage and to live life without being held down by the burdens from your past.

Check back to our website or follow the Living Life Blog for new editions to our It's Never Too Late to Talk Marriage Series. For information on Living Life's marriage counseling approach click on Marriage Counseling for further details.

How to Contact Us
Our staff can begin helping you immediately to begin living the life you truly desire. For maps and directions to our Brighton office please go to the Office Locations page on this website or call us at 810-923-5760.  To send us an email go to the Contact Us page on this website and complete the Contact Us email submission form.

Living Life Serves the Detroit Metropolitan Area

Living Life is proud to be providing Christian counseling to the many communities in Southeast Michigan including Ann Arbor, Brighton, Canton, Dearborn, Detroit, Dexter, Fowlerville, Farmington, Farmington Hills, Hartland, Howell, Livonia, Milford, Northville, Novi, Pinckney, Plymouth, Salem, Saline, South Lyon, Southfield, Superior, Walled Lake, Wayne, West Bloomfield, Westland, Whitmore Lake, Wixom, Livingston County, Oakland County, Washtenaw County, and Wayne County.

Home Page