Grief Counseling
Call us at 810-923-5760
We can help you take the next step in living life.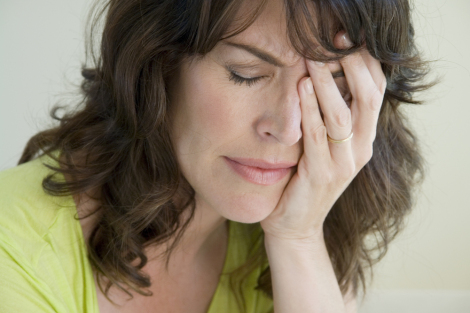 Grief is a normal and expected reaction to loss.  Keep in mind you do not just get over grief, you reconcile and adjust to your loss.  We also know time does not heal, but how time is spent working through your loss does.  Coping through feelings of depression and sadness can become overwhelming and you may need the help of a professional counselor.
If you are continuing to struggle with the ongoing feelings of grief one of our counselors can help.    We have helped many clients in their journey through grief and provided the needed support to work through the critical steps in the healing process. 
Remember, actively participating through the grieving process will you help reduce the intensity and frequency of the pain. Grief counseling will also reduce unhealthy ways of coping with loss. For information on coping with grieving the loss of a spouse click on Coping with Grief During the Holidays and Beyond for an interview with Gregg Natkowski, Director of Living Life Counseling on this subject.
10 Questions to Ask Yourself
Here are 10 questions to ask yourself about various aspects of your grief. Any grieving person might experience these briefly, but if you sense them continuing, it is probably time to talk to someone knowledgeable about grieving…if only to reassure yourself that you are on the right path.

1. Are you always irritable, annoyed, intolerant or angry these days?

2. Do you experience an ongoing sense of numbness or of being isolated from your own self or from others? Do you usually feel that you have no one to talk to about what's happened?

3. Since your loved one died, are you highly anxious most of the time about your own death or the death of someone you love? Is it beginning to interfere with your relationships, your ability to concentrate or live as you would like to live?

4. Do you feel that you are always and continually preoccupied with your loved one, his or her death or certain aspects of it even though it's been several months since his or her death?

5. Do you usually feel restless or in "high gear"? Do you feel the need to be constantly busy….beyond what's normal for you?

6. Are you afraid of becoming close to new people for fear of losing again?

7. Do you find yourself acting in ways that might prove harmful to you overtime: drinking more than you used to; using more prescription or non-prescription drugs; engaging in sexual activity that is unsafe or unwise; driving in an unsafe or reckless manner; or entertaining serious thoughts about suicide?

8. Are you taking on too much responsibility for surviving family members or close friends? Has your concern and compassion turned into obsession and caretaking?

9. Are you experiencing only a few of the reactions or emotions that usually come with grief? Are you unable to express your thoughts or feelings about your loved one and his or her death in words or in actions? Do you remember only certain aspects for your loved one or your relationship together, for example only the good parts as opposed to a more complete and balanced view of him or her?

10. Is there some aspect of what you're experiencing that makes you wonder about whether you're normal or going crazy? Do you feel stuck in your grief in some way, unable to move on, even though it's been quite some time since your loved one's death?

Do you need grief counseling?
Beyond your reflection of the 10 questions above, trust your own judgment. If you think grief counseling or talking to a professional counselor might help, talk to one or more people with whom you are comfortable. If you would like to talk to a counselor at Living Life Counseling we can provide you the support you need during this difficult time. After all, grief is painful enough without trying to do it all by yourself. Click on Coping with Loss for more information on how we can more effectively deal with a loss in our lives.
Is grief counseling enough?
Usually, in the beginning of working through grief, people find it safer to talk about their anger and sadness in private. They also find it helpful to have a safe place to cry and sort out any guilt feelings, confusion, and regrets. Later, support groups can help people continue to share their story with others who can identify with their loss.

If you are feeling it is time to join a grief support group, we recommend New Hope Center for Grief Support in Northville, Michigan. New Hope offers several groups in various locations matching people to their specific losses. You can visit their website at New Hope Centerfor further information.

Finally. . . Please keep in mind any loss, catastrophic or minimal, can produce feelings of sadness, helplessness and confusion. Living Life Counseling can guide you through painful periods so that you can regain feelings of joy and momentum in your life.


Additional Resources
To view our grief and loss internet and book resources go to the Grief Counseling and Losssections of the RECOMMENDED BOOK RESOURCES and RECOMMENDED INTERNET RESOURCES pages on our website.

How to Contact Us
Our staff can begin helping you immediately to begin living the life you truly desire. For maps and directions to our Brighton office please go to the Office Locations page on this website or call us at 810-923-5760.  To send us an email go to the Contact Us page on this website and complete the Contact Us email submission form.

Living Life Serves the Detroit Metropolitan Area

Living Life is proud to be providing Christian counseling to the many communities in Southeast Michigan including Ann Arbor, Brighton, Canton, Dearborn, Detroit, Dexter, Fowlerville, Farmington, Farmington Hills, Hartland, Howell, Livonia, Milford, Northville, Novi, Pinckney, Plymouth, Salem, Saline, South Lyon, Southfield, Superior, Walled Lake, Wayne, West Bloomfield, Westland, Whitmore Lake, Wixom, Livingston County, Oakland County, Washtenaw County, and Wayne County.