Coping with Loss
Call us at 810-923-5760
We can help you take the next step in living life.

Coping with loss can be one of the most difficult challenges we face during our life. We all know the pain of loss, whether it is the aggravation of losing our keys or the profound grief of losing someone we love. But, what if we lose something that made us feel special?

Why does one person who loses a beloved parent to death seem to overcome the grief and continue to live, while another never seems to be able to move forward? In the case of one grown woman, the lost parent saw her in a positive way that no one else seemed to. She was daddy's special princess. When he died, her vision of being special died with him. This loss of identity caused her agonizing grief and interfered with her self-concept for years. When your self-confidence is shattered through this kind of loss or perhaps another type of devastating event . . . the search for that "special feeling" can be daunting.

So what is it that can make us feel special? There are many possibilities, such as appearance (body, hair, clothes, jewelry), status (home, car, income level, job title, education, grades), or acceptance (friends, family, church, God).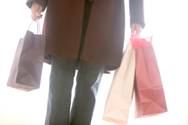 We are naturally drawn to those things that make us feel special, and we are understandably devastated when we lose those things.

Unfortunately, most of the things we use to feel special are temporary things or things that are not in our control. We have limited control over our appearance – aging cannot be stopped. Clothes and jewelry are not free, tempting us to overspend. Status can be lost through our own mistakes or from things totally out of our control such as the local economy. Our accomplishments may be celebrated by one person, and dismissed by another. Acceptance is very subjective and may lead us to try too hard to please everyone, an impossible task.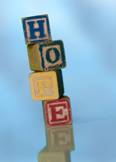 The good news is that when we are coping with loss, we can learn to see ourselves as special from God's perspective...one that does not change with time and cannot be lost. The bad news is that we may have to face up to a self-view that is not realistic. But with help, from God and from others, we can begin to look at ourselves realistically, see our strengths and weaknesses, understand that our value does not depend on temporary or subjective things, and see how much we are valued by the God who designed us. Then we can move forward in life.

This Living Life Blog, Coping with Loss, was provided by Marilyn Kistler.  If you are coping with loss, struggling with depression, or healing from grief you can contact Living Life Counseling at 810-923-5760 for further information.

Check back to our website or follow the Living Life Blog for new editions. For information on Living Life's approach to Grief Counseling click on Coping with Loss for further details.

How to Contact Us
Our staff can begin helping you immediately to begin living the life you truly desire. For maps and directions to our Brighton office please go to the Office Locations page on this website or call us at 810-923-5760.  To send us an email go to the Contact Us page on this website and complete the Contact Us email submission form.

Living Life Serves the Detroit Metropolitan Area

Living Life is proud to be providing Christian counseling to the many communities in Southeast Michigan including Ann Arbor, Brighton, Canton, Dearborn, Detroit, Dexter, Fowlerville, Farmington, Farmington Hills, Hartland, Howell, Livonia, Milford, Northville, Novi, Pinckney, Plymouth, Salem, Saline, South Lyon, Southfield, Superior, Walled Lake, Wayne, West Bloomfield, Westland, Whitmore Lake, Wixom, Livingston County, Oakland County, Washtenaw County, and Wayne County.

Home Page