Depression Counseling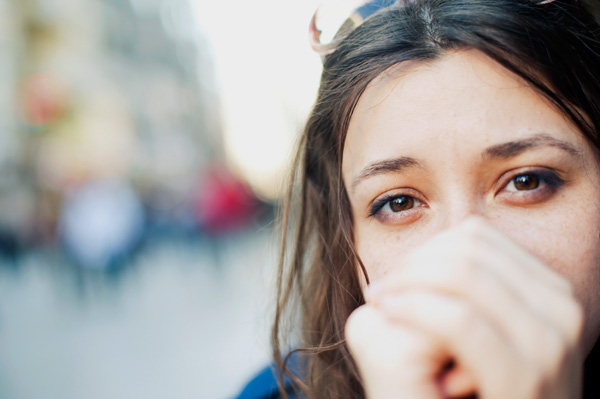 Call us at 810-923-5760
We can help you take the next step in living life.

It is impossible to live the life you truly desire if you are struggling with depression. At Living Life Counseling we have helped many people through these painful struggles.

How We Can Help Treat Your Depression
We have observed over the years the number of individuals with depression increasing at alarming rates. One out of 10 people in America suffer with depression and the majority of those suffering with depression are women. Those that struggle with depression may not receive the understanding and support from family and friends that is so desperately needed. This support is essential given that depression is the leading cause of disability. So many people with depression go untreated which is tragic given 80 to 90 percent report feeling better after just a few weeks of treatment.

Depression can be caused by a number of factors such as unresolved family of origin issues, current situations, and /or chemical imbalances. Based on research, depression-anxiety caused by a chemical imbalance is most effectively treated with medication and therapy. We work closely with a psychiatrist in situations where medication is appropriate. Living Life Counseling can help you learn to reduce your symptoms of depression by:

Reducing feelings of sadness and hopelessness
Regaining your ability to have interests and fun
Looking forward to each day and finding excitement
Overcoming feelings of worthlessness
Becoming more optimistic and positive
Analyzing and dealing with past regrets and feelings of guilt
Increasing your motivation and concentration
Reconnecting with friends and family
No one is happy all the time, but God intended for us to experience peace and joy in our lives. With help of a caring, Living Life counselor and leaning on your faith, depression-anxiety can be overcome.
Do you suffer with depression?
Below is an example of a woman who is struggling with depression.
Mary is a married, working mother of three children. Mary is sad because her parents have never given her the attention, acceptance, or validation she has always craved. Mary often cries alone after talking with her parents because she still feels disrespected and misunderstood. Due to years of conflict with her parents, Mary found herself losing interest in pleasurable activities and gained considerable weight when she began using food for comfort.

At work Mary has difficulty thinking, concentrating and making decisions which caused a warning from her boss. At home, Mary is either restless or tired and not able to spend enough time with her husband or children. That has caused marital problems and conflict with her children. Mary now feels worthless and guilty. Mary does not believe she would kill herself, but has suicidal thoughts and is preoccupied with dying when she is overwhelmed.

As you may have guessed, the emboldened words are symptoms of depression. Depression can range from mild to moderate to severe feelings of hopelessness and helplessness. NOTE: If you have suicidal thoughts or are preoccupied with dying, please seek help immediately.
Depression and Anxiety Handout

To view our Depression and Anxiety information handout   go to the Depression and Anxiety Handout link . 

How to Contact Us
Our staff can begin helping you immediately to begin living the life you truly desire. For maps and directions to our Brighton office please go to the Office Locations page on this website or call us at 810-923-5760.  To send us an email go to the Contact Us page on this website and complete the Contact Us email submission form.

Living Life Serves the Detroit Metropolitan Area

Living Life is proud to be providing Christian counseling to the many communities in Southeast Michigan including Ann Arbor, Brighton, Canton, Dearborn, Detroit, Dexter, Fowlerville, Farmington, Farmington Hills, Hartland, Howell, Livonia, Milford, Northville, Novi, Pinckney, Plymouth, Salem, Saline, South Lyon, Southfield, Superior, Walled Lake, Wayne, West Bloomfield, Westland, Whitmore Lake, Wixom, Livingston County, Oakland County, Washtenaw County, and Wayne County.