It's Never Too Late to Talk Marriage Part II
Call us at 810-923-5760
We can help you take the next step in living life.

Enriching Your
Marriage
In counseling couples over the years, I have noticed several factors that affect the quality of marriages. These factors can be categorized in two major areas – Within or Outside of the home. Let's first discuss the major issues that impact a marriage from within.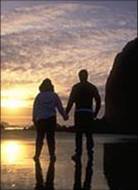 Whether you have been married two or twenty years, each of us came into marriage with a certain hope and anticipation associated with our partner. It seems we have an automatic human response to focus on how our partner can meet OUR needs. The more of an intense need we have within ourselves – the more we look to our partner to meet that need. Why? Because they are the closest person to us and we have most likely brought a belief into our marriage that this person will be our ALL, our everything.

Unfortunately, what often happens in a marriage when one of the spouses is in tremendous, continual need, they look to the other person to fulfill them in almost every way. In more extreme cases, spouses attempt to fix their partner to ensure their needs are met. This neediness and attempts to change our spouse achieve the absolute opposite affect by pushing them further away, causing the need to go unmet.

If this type of scenario sounds familiar to you, make it a Relationship Resolution to stop focusing on your partner…whether you are trying to change your spouse or constantly are going to them for your needs. Take a step back and evaluate other ways to get your needs met internally. Making a commitment in spending time reading Scripture daily and praying for God to touch your heart can be a wonderful first step in addressing this issue.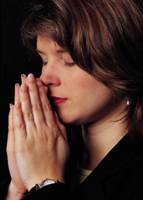 For those of you planning to get married, it is critical to realize that marriage will not be the magic cure for filling every void that you have. Marriage, of course, is a wonderful experience and meant to provide a man and a woman an opportunity to receive support and love from their spouse. Through a healthy balance of developing your sense of self, leaning on God and deepening the relationship with your spouse, your marriage can become what God truly intended.

Check back to our website or follow the Living Life Blog for new editions to our It's Never Too Late to Talk Marriage Series. For information on Living Life's marriage counseling approach click on Marriage Counseling for further details.

How to Contact Us
Our staff can begin helping you immediately to begin living the life you truly desire. For maps and directions to our Brighton office please go to the Office Locations page on this website or call us at 810-923-5760.  To send us an email go to the Contact Us page on this website and complete the Contact Us email submission form.

Living Life Serves the Detroit Metropolitan Area

Living Life is proud to be providing Christian counseling to the many communities in Southeast Michigan including Ann Arbor, Brighton, Canton, Dearborn, Detroit, Dexter, Fowlerville, Farmington, Farmington Hills, Hartland, Howell, Livonia, Milford, Northville, Novi, Pinckney, Plymouth, Salem, Saline, South Lyon, Southfield, Superior, Walled Lake, Wayne, West Bloomfield, Westland, Whitmore Lake, Wixom, Livingston County, Oakland County, Washtenaw County, and Wayne County.

Home Page