Psychotherapy
Call us at 810-923-5760
We can help you take the next step in living life.

Help For Individuals and Families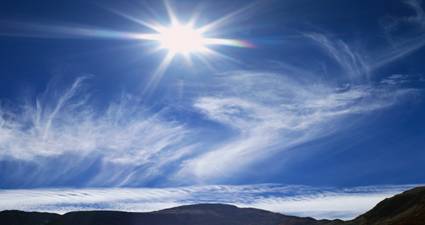 Living Life Counseling has provided psychotherapy and counseling to clients for over 20 years. We believe it is never too late for you or your family to find the road to recovery. Counseilng that best meets your needs is a priority of Living Life Counseling. We provide Individual Counseling and Family Counseling to our clients with a Christian Psychotherapy focus.

Individual Therapy

A caring Living Life counselor will meet with you one on one to work through the challenging issues you are struggling with. We find that many of our clients are dealing with issues related to | Depression and Anxiety | Grief and Loss | Anger and Frustration | Men's Issues |. In addition, we help many clients with issues related to stress, guilt, self-esteem, relationship problems, and codependency.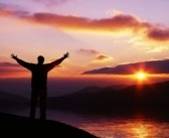 Over the years of providing individual counseling we have found that working through the process of understanding, analyzing and healing in the area of your core beliefs has helped clients make tremendous progress on their road to healing. Truly taking the time to reflect and proactively address the root cause of depression, anxiety, fear, anger, addictive behaviors, or any other struggle that robs you from living a fulfilling life can be incredibly rewarding. Please thoughtfully consider if individual counseling and psychotherapy is right for you.
Family Counseling

Today, families are dealing with pressures that are often to difficult to handle alone. Whether your family is navigating its way through a divorce or step-family situation, or grieving the loss of a loved one, we can help. For example, if your child is facing depression it is critical to establish a family strategy to support them through this difficult time and family counseling can be of great benefit. Living Life Counseling works with the family together to strengthen each member to overcome the challenges they are facing. Our counselors will also determine if it would be beneficial for a family member to receive individual psychotherapy.


We will help you learn how to facilitate beneficial family meetings while learning to work together and communicate feelings more effectively. Living Life Counseling can also help you to understand the dimensions of your child's personality and coach you in establishing appropriate boundaries. The idea of your family enjoying time together on vacations and holidays does not need to be a simple hope. Please thoughtfully consider if family counseling is right road for you and your loved ones. Living Life Counseling also provides our clients Relationship and Marriage Counseling in addition to Step Family Counseling.
The Right Approach

A Living Life counselor will be able to discuss the best counseling and psychotherapy approach for you based on your needs. Do not hesitate to call us to share your struggles and we can help you make the right decision in getting the assistance you need. We truly believe it is never too late to live the life you have always wanted.
How to Contact Us
Our staff can begin helping you immediately to begin living the life you truly desire. For maps and directions to our Brighton office please go to the Office Locations page on this website or call us at 810-923-5760.  To send us an email go to the Contact Us page on this website and complete the Contact Us email submission form.

Living Life Serves the Detroit Metropolitan Area

Living Life is proud to be providing Christian counseling to the many communities in Southeast Michigan including Ann Arbor, Brighton, Canton, Dearborn, Detroit, Dexter, Fowlerville, Farmington, Farmington Hills, Hartland, Howell, Livonia, Milford, Northville, Novi, Pinckney, Plymouth, Salem, Saline, South Lyon, Southfield, Superior, Walled Lake, Wayne, West Bloomfield, Westland, Whitmore Lake, Wixom, Livingston County, Oakland County, Washtenaw County, and Wayne County.

Home Page