Living Life's Mission is to Help You

Call us at 810-923-5760
We can help you take the next step in living life.


Living Life Counseling was founded on the mission to help people to live the life they truly desire. Our mission is built around these important values:


To provide compassionate and professional counseling,

To support your journey in a faith-based manner, and...

To offer a safe environment for growth and healing.
For further information on Living Life click on our Areas of Specialization link.

Ask Yourself Three Critical Questions
We believe that no matter what you are struggling with, it is never too late to achieve your dreams. In John 10:10, Jesus says, I have come that you may have life and have it to the fullest. At Living Life Counseling, we believe this Scripture speaks to the core of our mission.


We have had the privilege of seeing our clients triumph over unbearable situations and find peace again in their lives. Through the power of Jesus Christ and the help of a caring, professional therapist you can overcome your challenges and experience true emotional healing.

We are here to encourage and help you understand the deepest issues that are holding you back so you can begin a fresh start. Take a few minutes to ponder these three questions:

1. Have you been trying to change or heal by yourself, but without success?

2. Would the most important people in your life benefit from you getting help or support?

3. Do you feel that if you sought help you could begin to live a more fulfilling life?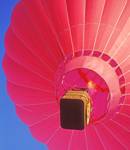 If you answered "yes" to any of these questions, then it may be time to consider getting help. We would like to spend time talking to you and together determine if you would benefit from counseling. Our Staff is dedicated to support you through the vital issues that you face. We want to help you live the life you truly desire. Call us at 734-591-6277.


Check back to our website or follow the Living Life BLOG for new editions. For further information on Living Life's mission and Christian counseling approach click on Christian Counseling for further details.

How to Contact Us
Our staff can begin helping you immediately to begin living the life you truly desire. For maps and directions to our Brighton office please go to the Office Locations page on this website or call us at 810-923-5760.  To send us an email go to the Contact Us page on this website and complete the Contact Us email submission form.

Living Life Serves the Detroit Metropolitan Area

Living Life is proud to be providing Christian counseling to the many communities in Southeast Michigan including Ann Arbor, Brighton, Canton, Dearborn, Detroit, Dexter, Fowlerville, Farmington, Farmington Hills, Hartland, Howell, Livonia, Milford, Northville, Novi, Pinckney, Plymouth, Salem, Saline, South Lyon, Southfield, Superior, Walled Lake, Wayne, West Bloomfield, Westland, Whitmore Lake, Wixom, Livingston County, Oakland County, Washtenaw County, and Wayne County.

Home Page