Living Life Counseling
Services
Call us at 810-923-5760
We can help you take the next step in living life.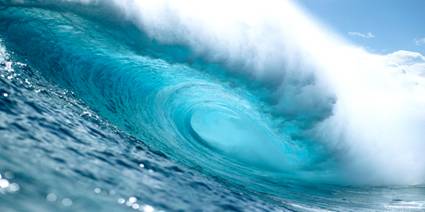 Areas of Specialization
Living Life Counseling has a staff of professional therapists with over 30 years of experience. Our counselors are trained in the latest psychotherapy approaches and have a calling for healing broken relationships. To help you in your journey to live the life you truly desire we specialize in the following areas:

Living Life Counseling Services
› Individual, Family and Group Psychotherapy
› Marriage, Couples, and Relationship Counseling
› Biblically-based Christian Therapy
› Premarital Christian Counseling
› Treating Sexual Abuse Survivors
› Anger Management and Domestic Violence
› Depression and Anxiety
› Grief and Loss
› Clergy Care
› Living Life Workshops

It is Never Too Late

We believe it is never too late to begin your road to recovery. Over the years of providing counseling we have found that helping clients work through the process of understanding, analyzing, and healing in the area of their core beliefs has helped them make tremendous progress in regaining a sense of well being in their lives.

It is critical to take the time to reflect and understand how the emotional pain that you may have experienced as a child is causing symptoms of depression, anxiety, fear, anger, or habitual behaviors in your life today.

How we approached our struggles as children often are reflected on how we handle the challenges that we face right now. These struggles equally affected the formations of our beliefs growing up. Unfortunately, the unhealthy approaches and perspectives that we learned in our youth do not often provide what we need to overcome the challenges that we face as adults.

At Living Life Counseling, we have had the opportunity to help many people heal from deep, emotional wounds. We know that with help you can overcome the struggles that are robbing you from living a fulfilling life. Please thoughtfully consider if you need to find and clearly understand the original source of your hurt and to begin the healing process. We would like to help you live the life you have always dreamed.

How to Contact Us
Our staff can begin helping you immediately to begin living the life you truly desire. For maps and directions to our Brighton office please go to the Office Locations page on this website or call us at 810-923-5760.  To send us an email go to the Contact Us page on this website and complete the Contact Us email submission form.

Living Life Serves the Detroit Metropolitan Area

Living Life is proud to be providing Christian counseling to the many communities in Southeast Michigan including Ann Arbor, Brighton, Canton, Dearborn, Detroit, Dexter, Fowlerville, Farmington, Farmington Hills, Hartland, Howell, Livonia, Milford, Northville, Novi, Pinckney, Plymouth, Salem, Saline, South Lyon, Southfield, Superior, Walled Lake, Wayne, West Bloomfield, Westland, Whitmore Lake, Wixom, Livingston County, Oakland County, Washtenaw County, and Wayne County.

Home Page