Recommended Book Resources
Call us at 810-923-5760
We can help you take the next step in living life.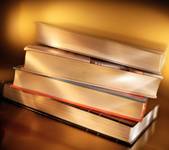 We are glad to provide a comprehensive reading list of books that may interest you.  Currently, the major reading topic areas that we cover below include Marriage and Family, Christian Counseling and Fruitful Living, Anger Management, Depression and Anxiety, Grief and Loss.
Marriage and Family Reading List

The Love Dare — by Stephen Kendrick
Torn Asunder: Recovering From Extramarital Affairs — by Dave Carder
Getting the Love you Want — by Harvelle Hendrix
The Five Love Languages: How to Express Heartfelt Commitment to Your Mate — by Gary Chapman
Boundaries — by Dr. Henry Cloud, Dr. John Townsend
Boundaries in Marriage — by Dr. Henry Cloud, Dr. John Townsend
Boundaries with Kids — by Dr. Henry Cloud, Dr. John Townsend, Lisa Guest
Taking Charge of ADHD: The Complete, Authoritative Guide for Parents — by Russell A. Barkley
The Everything Toddler Book: From Controlling Tantrums to Potty Training, Practical Advice to Get You and Your Toddler Through the Formative Years — by Linda Sonna
Parenting Teens With Love & Logic: Preparing Adolescents for Responsible Adulthood — by Cline and Fay
The Five Love Languages of Children — by Gary Chapman & Ross Campbell, M.D.
Christian Counseling and Fruitful Living Reading List

The Purpose Driven Life — by Rick Warren
Wild at Heart — by John Eldredge
The Servant: A Simple Story About the True Essence of Leadership — by James C. Hunter
Power of a Praying Wife — by Stormie Omartian
Power of a Praying Husband — by Stormie Omartian
Power of a Praying Parent — by Stormie Omartian
Battfield of the Mind — by Joyce Meyer
Anger Management Reading List

The Anger Workbook — by Les Carter, Frank Minirth
The Anger Trap — by Les Carter
The Verbally Abusive Relationship — by Patricia Evans
Beyond Anger — by Thomas Harbin
It's My Life Now : Starting Over After an Abusive Relationship or Domestic Violence — by Meg Kennedy Dugan & Roger R. Hock
Depression and Anxiety Reading List

The Depression Workbook — by Mary Ellen Copeland & Matthew McKay
The Anxiety & Phobia Workbook — by Edmund J. Bourne
Grief and Loss Reading List

Don't Take My Grief Away — by Doug Manning
Getting to The Other Side of Grief — by Susan J. Zonnebelt-Smeenge & Robert C. DeVries
The Mourning Handbook — by Helen Fitzgerald
How to Survive the Loss of a Child — by Catherine M. Sanders
How to Go On Living When Someone You Love Dies — by Therese A. Rando
A Decembered Grief — by Harold Ivan Smith
Recovering From Losses Of Life — by H. Norman Wright
Beyond Grief — by Carol Staudacher
Good Grief — by Granger Westberg
Widowed — by Dr. Joyce Brothers
But I Never Thought He'd Die — by Miriam Baker Nye
Learning to Say Goodbye When A Parent Dies — by Eda LeShan
Roses In December — by Marilyn Willett Heavilin
NOTE:  Please note that the above resource links are provided as a service by Living Life Counseling; however, Living Life Counseling does not endorse or recommend the use of any specific treatment that may be listed in these books. For guidance about any specific treatment  please consult your physician and/or mental health professional.

How to Contact Us
Our staff can begin helping you immediately to begin living the life you truly desire. For maps and directions to our Brighton office please go to the Office Locations page on this website or call us at 810-923-5760.  To send us an email go to the Contact Us page on this website and complete the Contact Us email submission form.

Living Life Serves the Detroit Metropolitan Area

Living Life is proud to be providing Christian counseling to the many communities in Southeast Michigan including Ann Arbor, Brighton, Canton, Dearborn, Detroit, Dexter, Fowlerville, Farmington, Farmington Hills, Hartland, Howell, Livonia, Milford, Northville, Novi, Pinckney, Plymouth, Salem, Saline, South Lyon, Southfield, Superior, Walled Lake, Wayne, West Bloomfield, Westland, Whitmore Lake, Wixom, Livingston County, Oakland County, Washtenaw County, and Wayne County.