Adoption Counseling
Living Life Counseling provides kind and caring adoption counseling for couples seeking to expand their family through adoption and who are facing infertility. When considering adopting a child, couples face several questions, fears, and challenges. 

We are here to help you understand your concerns and assist you through the decision making process. We know several couples that have been blessed through adopting domestically and internationally. Each couple has experienced a completely different journey, but each couple has something profoundly special in common...they followed the desires of their hearts and faced their fears.

The journey through adoption can be significantly different for the husband and for the wife. With that in mind it is important to understand each others individual thoughts, concerns, and hopes. We have found that sometimes it is difficult and even painful to face your spouses' true emotions, but through recognizing their feelings you can move forward together.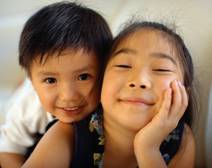 Consider subscribing to this newsletter and seeking out the support of understanding friends, support groups, or adoption counseling.

We have found that at times it is difficult for couples facing infertility to discuss their struggles with friends and family. It is important to keep in mind that at times it is hard for people to be the good listeners that you are yearning for, but remember they do have your happiness in mind. For this reason, couples have found it comforting to talk to a counselor that will listen to their concerns and provide empathy.

Additional Resources

To view resources related to Marriage, Family and Adoption Counseling, go to the Marriage and Family sections of the RECOMMENDED BOOK RESOURCES and RECOMMENDED INTERNET RESOURCES pages on our website.

How to Contact Us
Our staff can begin helping you immediately to begin living the life you truly desire. For maps and directions to our Brighton office please go to the Office Locations page on this website or call us at 810-923-5760.  To send us an email go to the Contact Us page on this website and complete the Contact Us email submission form.

Living Life Serves the Detroit Metropolitan Area

Living Life is proud to be providing Christian counseling to the many communities in Southeast Michigan including Ann Arbor, Brighton, Canton, Dearborn, Detroit, Dexter, Fowlerville, Farmington, Farmington Hills, Hartland, Howell, Livonia, Milford, Northville, Novi, Pinckney, Plymouth, Salem, Saline, South Lyon, Southfield, Superior, Walled Lake, Wayne, West Bloomfield, Westland, Whitmore Lake, Wixom, Livingston County, Oakland County, Washtenaw County, and Wayne County.