Sexual Abuse Counseling
Helping Survivors Live Life
Call us at 810-923-5760
We can help you take the next step in living life.

Living Life Counseling provides caring and compassionate sexual abuse counseling. Many adult abuse survivors do not fully realize that their current life struggles may be associated to their past abuse history. Sexual abuse is unacceptable and traumatic, leading to avoidance, dislike, or fears about sexual intimacy. Survivors may even experience flash backs associated with these painful events. Other survivors may experience opposite reactions, such as obsessive sexual thoughts and compulsive sexual behaviors. Also, male survivors who were abused by men may carry sexual orientation confusion.

Betrayal may also be felt when a child is abused by a relative or friend, or from a non-abusing adult who did nothing to protect the child. This may lead to feelings of loss and grief towards caretakers which later may transcend itself into a fear of intimacy and mistrust towards one's self and others.

When a child is sexually abused they may also experience a sense of powerlessness. Older boys tend to deny that fact, believing they could have fought back, while girls feel guilty for keeping the abuse a secret. Some sexual abuse survivors experience passivity and difficulty making decisions, whereas others exhibit aggressive and controlling behaviors to overcompensate for their feelings of powerlessness. As a result, the child feels stigmatized by the abuse. The child may believe they were at fault because the abuser may have blamed them and threatened to tell their parents. Ultimately, the child may be frightened into silence. Years of unspoken shame and guilt can lead adult survivors to re-victimize, punish, and abuse themselves with alcohol, drugs, promiscuous sex, compulsive gambling or through self-mutilation and suicidal thoughts.

Healing from the Pain

At Living Life Counseling we believe the path to healing from abuse involves having our clients go through a sexual abuse counseling process consisting of:
Telling their story
Believing it happened
Believing the abuse was NOT their fault
Dealing with and processing their anger
Understanding how the abuse affected their lives
Grieving their losses
Correcting dysfunctional behaviors stemming from the abuse
As a result of abuse, our thought processes can become distorted and lead to unhealthy behaviors. Once we identify our client's thought processes we are able to help them recognize the underlying beliefs leading to their destructive patterns of thinking. For true emotional healing to occur it is critical to work through the process of understanding how the painful events of our childhood shaped a distorted view of ourselves as adults.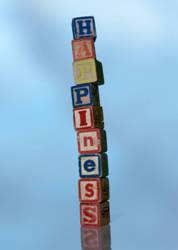 We will work with you to walk you through the steps of sexual abuse counseling using experiential techniques that get to the root of the deep-seated emotional wounds. Once you are aware of how and why you developed negative, false perceptions of yourself many years ago you can begin refocusing your view to a more healthy reality.

At Living Life Counseling we know that abuse, whether it is emotional, verbal, or sexual can have devastating repercussions throughout one's life. To live the life you truly desire, consider taking the next step to talk to a professional counselor or therapist to get the caring help you need. If you know someone that would benefit from sexual abuse counseling you may want to refer them to our website.
How to Contact Us
Our staff can begin helping you immediately to begin living the life you truly desire. For maps and directions to our Brighton office please go to the Office Locations page on this website or call us at 810-923-5760.  To send us an email go to the Contact Us page on this website and complete the Contact Us email submission form.

Living Life Serves the Detroit Metropolitan Area

Living Life is proud to be providing Christian counseling to the many communities in Southeast Michigan including Ann Arbor, Brighton, Canton, Dearborn, Detroit, Dexter, Fowlerville, Farmington, Farmington Hills, Hartland, Howell, Livonia, Milford, Northville, Novi, Pinckney, Plymouth, Salem, Saline, South Lyon, Southfield, Superior, Walled Lake, Wayne, West Bloomfield, Westland, Whitmore Lake, Wixom, Livingston County, Oakland County, Washtenaw County, and Wayne County.