Substance Abuse Counseling
Call us at 810-923-5760
We can help you take the next step in living life.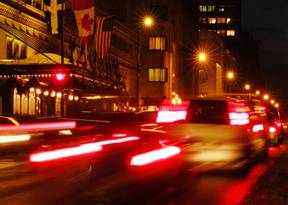 Any type of substance abuse deters us from our journey to live a fulfilling life. One of the first steps in getting help for an addiction is to understand and accept that you have one. People who struggle with alcohol usually fall into one of five categories described below.

Teenagers usually experiment with alcohol due to curiosity and peer pressure. Some teenagers are able to control their alcohol use when they become adults and classify themselves as social drinkers. This group does not usually use alcohol to cope with problems.

People who experience moral lapses are usually adults who for either religious reasons or personal convictions fail to achieve complete abstinence from alcohol. This group falls prey to occasional temptation without abusing alcohol, but feel extreme guilt and shame for disappointing themselves and others.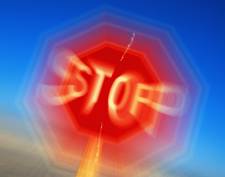 Some people have a history of using alcohol to cope with life's problems. Alcohol use becomes a bad habit and a poor coping mechanism to deal with stress. This group does not abuse alcohol in the traditional way by binging, but like a reflex, relies on alcohol to calm their nerves like a tranquilizer.
People who abuse alcohol do not necessarily meet the criteria for alcohol dependency (see below), but it causes significant impairment and distress in their lives. Alcohol abuse causes them to become irresponsible in their family, social, and employment obligations and can create legal problems such as drunk driving and disorderly conduct.
People who are dependent on alcohol can be physically and/or psychologically dependent upon the substance. These individuals are prone to experience the criteria and symptoms below.


Tolerance – Either needing more or less of the substance to meet the desired effect.
Withdrawal Symptoms – Physical pain and/or emotional instability after stopping alcohol use.
Preoccupation – Thoughts consumed with substance use during times of stress.
Consequences – Little or no concern for assuming responsibility in personal, family, work and/or social functions.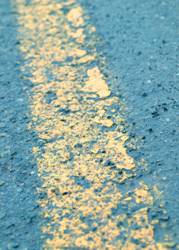 Emotional and Physical Health Problems – Continued alcohol use despite ulcers, cirrhosis of the liver, depression, anxiety, etc.
Lack of Willpower – Inability to reduce or stop alcohol use.

Drug and Alcohol Abuse Treatment

Many people who struggle with excessive drinking benefit from substance abuse counseling. Living Life Counseling will provide an initial alcohol screening and assessment to determine the appropriate level of care and treatment. Therapy will focus the individual on identifying physical, psychological and social triggers, stress management, conflict resolution, medication (if necessary), desensitization techniques and relapse prevention.

Department Driver's License Reinstatement Evaluation

An evaluation is required by the Secretary of State, Driver Assessment and Appeal Division, if a person is attempting to have their driving privileges reinstated after being revoked due to drug and alcohol convictions. Living Life Counseling provides clinical assessment, substance abuse testing, and completion of the Substance Abuse Evaluation form in order to request a hearing before the Secretary of State.

Department of Transportation (DOT) Return to Duty Evaluation

An evaluation performed by a Substance Abuse Professional (SAP) is required by the DOT if a person has tested positive for alcohol or drug use. The individual is not allowed to Return to Duty to their safety-sensitive position until a clinical process is completed. Services provided include initial evaluation, referrals for education and/or treatment, follow-up evaluation, treatment recommendations and a follow-up drug plan.

Additional Resources

To view our Drug and Alcohol Abuse book and internet resources go to the Substance Abuse Counselingsections of the RECOMMENDED WEBSITE LISTINGS and RECOMMENDED BOOK LISTINGS pages on our website. For your reference you can also view the Alcoholics Anonymous Twenty Questions developed at John's Hopkins University Hospital.

How to Contact Us
Our staff can begin helping you immediately to begin living the life you truly desire. For maps and directions to our Ann Arbor, Brighton and Livonia offices please go to the Office Locations page on this website or call us at 810-923-5760.  To send us an email go to the Contact Us page on this website and complete the Contact Us email submission form.

Living Life Serves the Detroit Metropolitan Area

Living Life is proud to be providing Christian counseling to the many communities in Southeast Michigan including Ann Arbor, Brighton, Canton, Dearborn, Detroit, Dexter, Fowlerville, Farmington, Farmington Hills, Hartland, Howell, Livonia, Milford, Northville, Novi, Pinckney, Plymouth, Salem, Saline, South Lyon, Southfield, Superior, Walled Lake, Wayne, West Bloomfield, Westland, Whitmore Lake, Wixom, Livingston County, Oakland County, Washtenaw County, and Wayne County.

Home